VDezine Product Suite
Our small but smart team has created 3 powerful products for clients all across the globe to help them get their business online in a very low cost yet effective manner. Each of these product is power packed and has multiple features which makes it unique and user friendly.
---
Online Food Ordering (OFO)
Take order from your own website and mobile apps without any middlemen.
Our sole motive is to strengthen the relationship between restaurants and their customers by providing a fully featured ONLINE ORDERING SYSTEM for the restaurant owner and cutting down on the marketplaces (middlemen). Read the powerful features below and see how you can also have a full fledged working system for your restaurant where every order value is totally yours without ANY Commissions!!
10 Power packed features to increase Online Sales:
Online/Offline Payments
Website Order Widget
SEO Optimized Website
Mobile Ordering
Beautiful Menu Pictures
Order for Later
Powerful Admin Panel
Real-Time Order Confirmation
Branded Mobile App
Get Rid of Marketplaces...Start selling Online on your own!!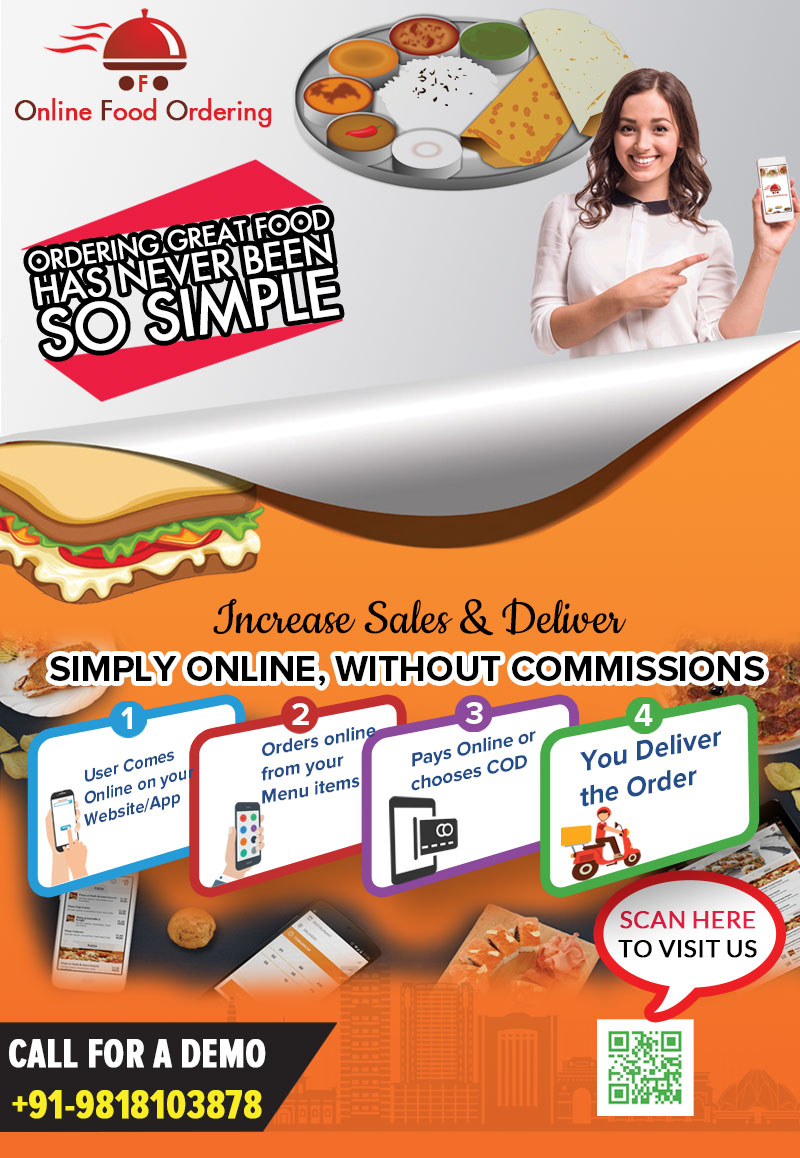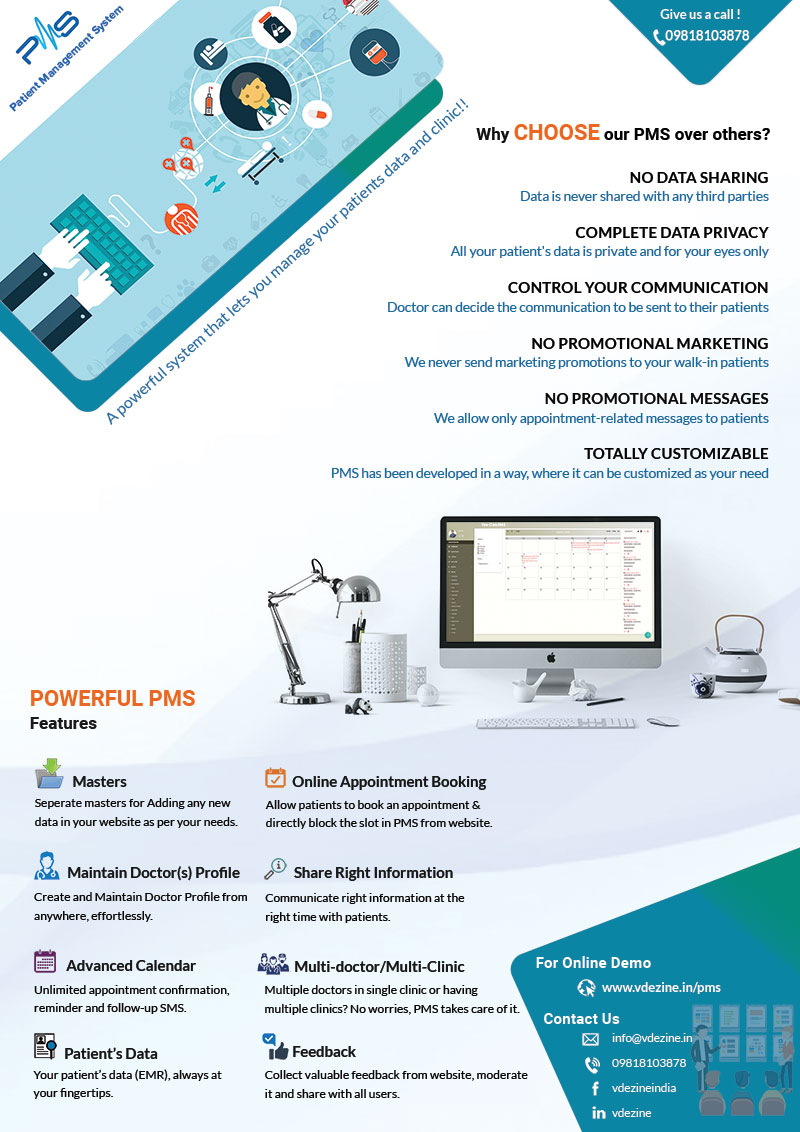 Patient Management System (PMS)
All-in-One & Powerful system that lets you manage your patients data and clinic!!
Why choose our PMS over others?
NO DATA SHARING: Data is never shared with any third parties.
COMPLETE DATA PRIVACY: All your patient's data is private and for your eyes only
CONTROL YOUR COMMUNICATION: Doctor can decide the communication to be sent to their patients
NO PROMOTIONAL MARKETING: We never send marketing promotions to your walk-in patients
NO PROMOTIONAL MESSAGES: We allow only appointment-related messages to patients
TOTALLY CUSTOMIZABLE: PMS has been developed in a way, where it can be customized as your need
Your patient's data (EMR), always at your fingertips
Create and Maintain Doctor Profiles from anywhere, effortlessly
Mobile Apps for e-Commerce websites
Our E-Commerce Mobile app is almost a Plug n Play for all websites who are built in WordPress (WooCommerce) platform. It has over dozen features which will make your sales grow exponentially with your website + App combo.
A few of the features are as follows:
Simple Perfect and Customizable: Simple flutter mobile app for WooCommerce. Easily customizable into any theme.
Dynamic Design: Manage home design from the admin panel easily. create hundreds of layout with simple settings. Give your customers a unique feeling every day.
Dynamic Blocks: Add banners or categories or product blocks from the admin panel. Link banner to the category or product or post.
Social Login: Supports Google Login and Facebook login
Firebase Cloud Messaging: Send targeted messages and notifications
Google Analytics: Unlimited app analytics
Multilingual Support: Compatible With Your Favorite WPML
Multi Currency Support: Supports Multi Currency
Dark theme: Dark theme available for all screen
Template app with multiple screen: This app is available with the template app. Gives you the option for customization very great extent