Some of the essential Features of our E-commerce Websites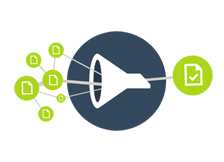 Product Filtering
We strive to customize your website in a way that visitors can search their desired products and services in a simple way and filter their searches based on various parameters like pricing, reviews, popularity or brands and can be further customized. We also, simplify the browsing experience by enabling the "View All" option in our websites.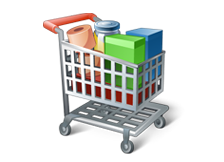 Related Products
We feel that a website should be designed in such a way that the users are able to relate and search products of their interest. This attracts a lot of visitors and allows them to spend more time on our clients' website. When visitors find the products and services of their interest then the rate of revisits also increases and also help in developing a clientele of prospective customers.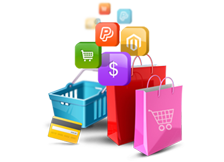 Dynamic Shopping Cart
Providing detailed product description about the items selected by the customers which they want to buy and also for the products saved in the shopping cart. Enabling customers to view all the details regarding the products they wish to buy.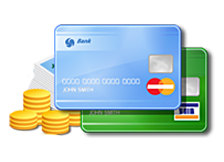 Payment Options
Our websites are designed to suit the different needs of our customers; therefore our websites provide numerous options for payment for the products they select to buy. Payments can be through mediums like Credit Card, Debit Card, Online Banking or even a COD in the websites developed by us.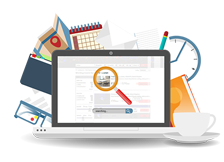 Product Details
Another exclusive feature of our eCommerce website is customization. Providing all the information about the products and services of your business. Precisely written and displayed information enhance customer satisfaction. We use a large view of the products, which serves better clarity about the product and allows larger viewership. Each product is put under categories and sub-categories for users' ease of navigation.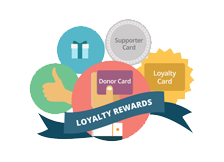 Customer Loyalty Program (optional)
We understand how vital it is to retain and engage customers and for that, we have the provision of rewards and creating loyalty programs. We design websites with such strategies where loyal and regular customers are rewarded with loyalty schemes or points. These strategies not only provide earning points to loyal customers but also ensure that the customers revisit our websites for a future purchase, indirectly enhancing the business of our clients.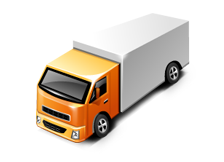 Shipping Options
Making a user-friendly website for delivery procedures. When a customer chooses to buy a product from your website, all the details will be reflected whether the product is available at that location, details about delivery, or the shipping charges. Customers are asked to provide the delivery address where the product(s) is to be delivered. Our designed websites also have the option to provide information about the courier service who will deliver the product to the customer.
Suggested Pages
Our designs are flexible, which facilitate the quick search to the range of products displayed. We create intelligent search bars, content as well as the links which enable visitors to search for the products of their interest. We connect and display special offers, discounts, the promotional content of the client's products and services in a unique way, which increases sales. All these aspects not only boost traffic to the website but also improves the ranking of the website.
The moment your website is ready for launch, we empower it with efficient and effective marketing solutions desirable according to your business needs.